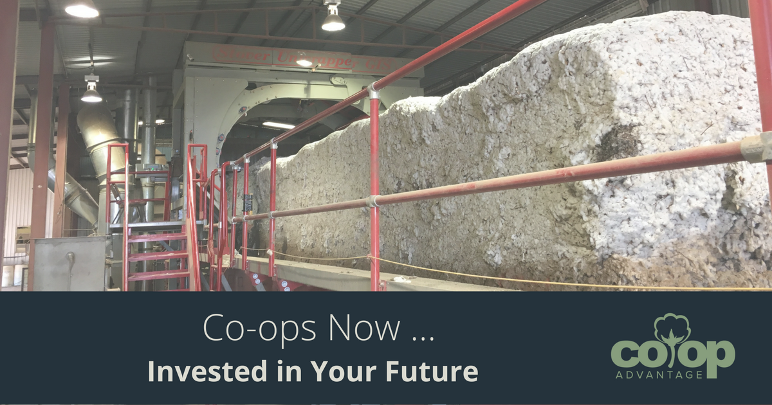 The co-op has always been about real ownership, transparency and control. Long-supported by the United States Department of Agriculture (USDA), cooperatives – and the economic impacts therein – preserve the legacy of family farms, local businesses and rural communities.
As a co-op member, you become invested in your future.
In looking at the co-ops of today, a recent study by Texas AgriLife Extension evaluated the economic contribution of a subset of cooperatives that are members of the Texas Agricultural Cooperative Council (TACC). The study demonstrated the importance of locally-owned agricultural cooperatives to the rural Texas economy.
Just a few of their findings:
TACC member cooperatives potentially impact the lives of one out of every three Texans and contribute more than $825 million to Texas GDP. In addition, cooperative ownership of these businesses results in an additional 12 percent contributed to the Texas GDP.
Agricultural cooperatives play a large part in the agricultural industry in Texas. This is demonstrated by survey responses, where cooperatives influence 60 percent of cotton acres, 48 percent of sorghum acres, 59 percent of corn acres, and 50 percent of wheat acres for the state of Texas.
When managers were asked for a breakdown of their cooperative operation by category on a percentage basis; responses were: 61.43 percent of sales came from cotton ginning followed by 25.71 percent from grain elevators and 12.49 percent from fuel.
When commodity sales are included as part of cooperative activity, these TACC cooperatives contributed $1.78 billion in additional sales through commodity production, retail and warehousing operations, and equity and cash patronage payments. This activity increased the region's value added GDP by $825.6 million, income by $564.2 million, and employment by 20,879 jobs.
Not a bad recap for Texas. But those results go beyond the Lone Star State.
In Oklahoma, recent research by Oklahoma State University shows that Agricultural cooperatives created more than $685 million in economic activity through their expenditures and profit distribution; and the total economic impact of Oklahoma's agricultural cooperative sector is more than $1.1 billion.
A snapshot of OSU's research on agricultural cooperatives' impact on the state's economy is as follows:
Agricultural cooperatives distributed more than $12 million in profits back to their grower-owners in 2014.
The industry supplied farmers and ranchers with more than $120 million in inputs and marketed more than $435 million in commodities.
The presence of Oklahoma's agricultural cooperatives supports 5,340 total jobs and $242 million in employment income.
Bottom line: Long ago, farmers came together to strategize a plan for reduced risk, more total value and better control. From those common goals came the cooperative.
Today, it continues as The Co-op Advantage®. We look forward to keeping you informed…