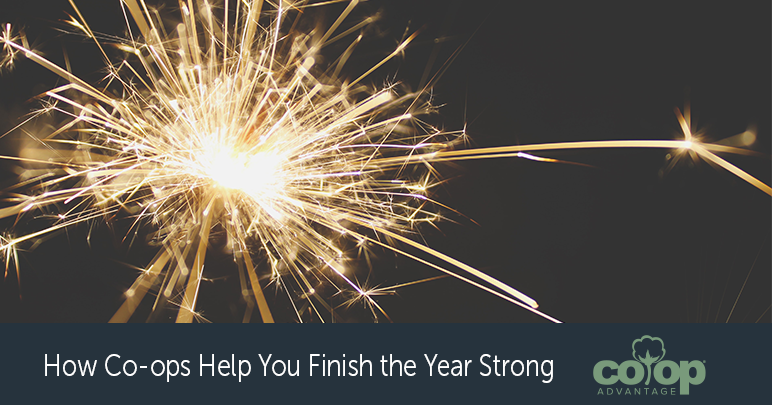 The Christmas holiday has passed, extended families have departed, and now grower-owners look toward the New Year.
Unlike many outside the agricultural industry, grower-owners continue to work long hours throughout the holiday season – a work life chosen that allows few days off.
Local and regional co-ops continue to prove the business model is one always working for you to help you finish the year strong.
"The importance of being part of true co-ops ultimately lies in the tremendous unification of grower-owners," said Keven Brinkley, President and CEO of Co-op Advantage®️ regional co-sponsor PCCA.
That unification, Brinkley said, allows all those across the supply chain to garner the greatest benefit from end-of-year dividends.
"We get the privilege of working for you, because of the long hours and effort put in by you and your families," Brinkley said. "We know the huge risks you take every time a crop is planted, and that is why true co-ops work every day to help make sure grower-owners' efforts pay off."
We've often discussed that an investment now in local and regional co-ops is an investment in your future.
Co-op Advantage co-sponsors PCCA, PYCO, FCCA and PCOM praise all those across the supply chain who worked tirelessly during the 2018-19 crop year, and look forward to continuing dedicated service into the new year.
The spirit of the season persuades us to count our blessings. Like your family, co-ops are an extended family as grower-owners reflect on the sustainability of the year past, the investment in their future and the invaluable strength of cooperation and community.
May all those across the supply chain reflect on the blessings of the past year and look forward to a prosperous new year.
"The co-op community is where we all do better together," Brinkley said.
That is The Co-op Advantage.