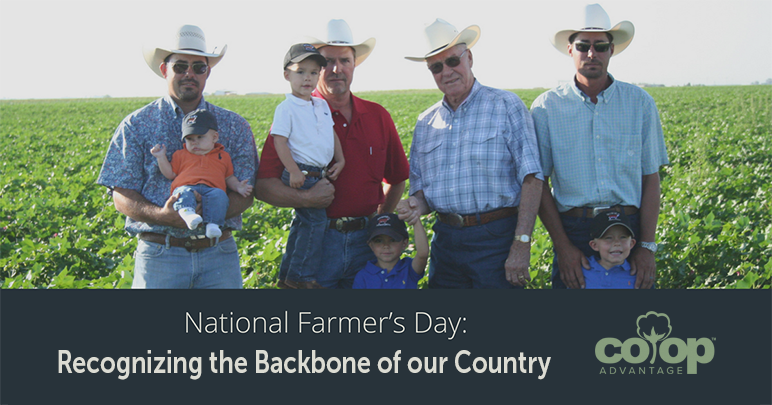 A day of honor is much-deserved for our nation's hard-working farmers.  Each year, Oct. 12 is set aside to pay tribute to the generations of farmers throughout American history.
National Farmer's day – originally known as Old Farmers Day – was established to recognize farmers' endless hard work as they till our land – growing, harvesting and bringing to market the most basic necessities upon which we all depend.
On this day, and every day, we thank them for their contributions. Many consider farmers the lifeline of our country. Statistics prove if agriculture has a hard time, Americans lose jobs. If agriculture does well, our nation benefits.
October is especially fitting for celebrating National Farmer's Day as cotton farmers roll up their sleeves to begin harvest season. Texas, Eastern New Mexico, Oklahoma and Kansas produce more than one-quarter of our nation's cotton. Proof that agriculture is one of the greatest economic contributors to our region.
Generation after generation, the steadfast, rugged and fierce passion of the American farmer stands true. Always battling Mother Nature, unknown market values and never-ending days and nights of nurture for their crops – a farmer's job is never done.
The Co-op Advantage® salutes all farmers on this special day. While cooperatives work to help all grower-owners with their bottom line, it's about the people who make up those cooperatives. We recognize the grower-owners who give back to their communities, selflessly volunteering beyond tending to their crops and reinforcing to our next generation the meaning of work ethic, commitment and perseverance – in both good and tough times.
Thank a farmer today for the hard work they do 24/7 and 365 days a year. Spread the word by using #NationalFarmersDay to post on social media.